Calvin: Isn't it strange that evolution would give us a sense of humour? When you think about it, it's weird that we have a physiological response to absurdity. We laugh at nonsense. We like it. We think it's funny. Don't you think it's odd that we appreciate absurdity? Why would we develop that way? How does it benefit us? Hobbes: I suppose if we couldn't laugh at things that don't make sense,...
Promise
Promise yourself to be strong that nothing can disturb your peace of mind; to talk health, happiness and prosperity to every person you meet; to make all your friends feel that there is something worthwhile in them; to look at the sunny side of everything and to make your optimism come true, to think only of the best, to work only for the best, and to expect only the best; to be just as...
1 tag
"I've learned a lot this year.. I learned that things don't always turn our the way you planned, or the way you think they should. And I've learned that there are things that go wrong that don't always get fixed or get put back together the way they were before. I've learned that some broken things stay broken, and I've learned that you can get through bad times and keep looking for better ones,...
"This life, it hurts sometimes, and you cry to sleep and you wake up..."
– Unknown (via shetakesflight)
One. You should always have goals and dreams that you try every day for, it makes life more interesting. Two. Appreciate the little things that make dealing with the harder things much easier. Three. Life is beautiful if you give it a chance to shine through everything that tries to bring it down. Four. The simple things are the most extraordinary. Five. Look for the dream that keeps coming...
 You wonder whether your swing could flip over the metal bar at the top, swing you all the way around, and throw you to the ground, bruised and broken. When you were a kid, you thought it could happen- but you weren't afraid. All grown up, you know it can't happen- but you're filled with fear. You swing slower, instead of pumping for the sky. You don't jump off- you slow yourself to a stop. You'd...
Bamboo. →
Health: Drink plenty of water.                                                                            Eat breakfast like a king, lunch like a prince and dinner like a beggar. Eat more foods that grow on trees and plants and eat less food that is manufactured in plants. Live with the 3 E's - Energy, Enthusiasm and Empathy Play more games. Read more books than you did in 2010. Sit in...
What if.
And what if this is all just some crazy made up fantasy. What if we're all just some ones avatars, or just exist in some ones recurring dream. Because things happen sometimes that seem just unfathomable. And people are thousands of miles away, when they shouldn't be. And this world is bound for disaster, and peoples' eyes are closed to beauty. And there has to be suffering, but so few...
Happiness?
It's almost indescribable isn't it? Things don't necessarily have to be in order in your life, but it's okay. They're just good enough that you can still smile and laugh, and maybe even love. It's knowing all the wrong things in your life but not focusing on them. It's pushing the drama behind you and pulling that smile out front. It's not a fake...
The Amazing Moments in Life:
1. Coming home late and going straight to bed. 2. Buying amazing clothes that you found on sale.  3. Holding hands. 4. Unexpected moments that become your favorite memories. 5. Talking on the phone until five in the morning. 6. Resting on someone's chest. 7. Taking long showers that wash away your worries. 8. Feeling as though you finally belong somewhere. 9. Deciding what you want to do...
Live.
One.  You have to get hurt. That's how you learn. The strongest people out there, the ones who laugh the hardest with a genuine smile, those are the people who have fought the toughest battles. Because they've decided that they're not going to let anything hold them down, they're showing the world who's the boss. Two. The truth is that our finest moments are most likely to occur when we are...
Dream
Once upon a time, I was just a girl with a dream. Driving home and walking up the stairs in my house tonight, I was overwhelmed with the deepest feeling of gratitude. Gratitude for how far I've come, gratitude for everything that I have in my life today, gratitude for everyone who believed in me and took a chance on me, gratitude for the amazing people I'm surrounded by…beyond...
Snapshots
One. Falling makes you weak. But getting back up makes you stronger. Sure, you'll have bruises, But they remind you why you didn't give up. Two. Watch out for that girl. One day she may change the world. Three. You're lucky enough to be different. Never change. Four. I wanted a perfect ending. Now I've learned that some poems don't rhyme, and some stories don't have a clear beginning,...
He did not know and did not think about where he was going; he knew only one thing- that "all this must be ended today, at once, right now; otherwise he would not go back home, because he did not want to live like that." Ended how? Ended by what? Of that he had no idea, nor did he want to think about it. He kept driving the thought away; the thought tormented him. He simply felt and knew that...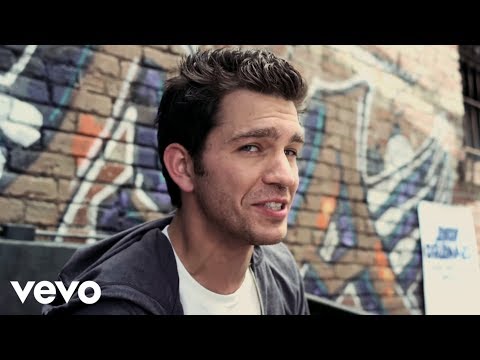 Redefine.
  "Redefine all things and everything that is beautiful. Capture the moment in more than just a flash, a photo of the wonderful re-enact and retell the story behind the smiles, behind the candids. Relive the memories of the pictures we so carefully loved and hardly let go. The stories behind each and every person, the memories behind each and every name. Recapture the very instant where...
Sometimes.
Sometimes life is really hard, and people don't get it. Sometimes we feel things and no one can see. Sometimes we have hard nights even when they're meant to be glamorous and fun. Sometimes we kind of loose ourselves in whatever it is we're doing. Sometimes we don't see life as beautifully as it should be seen. Sometimes we feel alone, even if we're not. Sometimes...
"I try to believe," she said, "that God doesn't give you more than one little piece of the story at once. You know, the story of your life. Otherwise your heart would crack wider than you can handle. He only cracks it enough so you can still walk, like someone wearing a cast. But you've still got a crack running up your side, big enough for a sapling to grow out of. Only no one sees it. Nobody...
Vibrate with Life
One. It's not about what happened in the past, or what you think might happen in the future. It's about the ride. And you know what? When you least expect it, something great might come along. Something better than you ever planned for. Two. Whatever you are, be a good one. Three. The moment when you first wake up in the morning is the most wonderful of the twenty-four hours. No matter how...
Defy and Be Free.
Why are the days going by so quickly? Since when had May arrived and stolen two days off the calendar? At this rate, this summer will be gone before I know it. Time is a naughty thief.
The Awakening
A time comes in your life when you finally get…when, in the midst of all your fears and insanity, you stop dead in your tracks and somewhere the voice inside your head cries out…Enough. Enough fighting and crying and blaming and struggling to hold on. Then, like a child quieting down after a tantrum, you blink back your tears and begin to look at the world through new eyes. This is your...
Believe.
  One. In your soul are infinitely precious things that cannot be taken away from you. Two. Things always change for the better. Just believe. Three. Through humor, you can soften some of the worst blows that life delivers. And once you find laughter, no matter how painful your situation may be, you can survive it. Four. "The most beautiful people we have known are those who have known...
Sunshine and WIld Dreamers
One. There has always been a huge difference between getting through things and getting over them. Two. You are alive. You're living and breathing in this moment. You are fantastically beautiful and remarkably unique. Do not waste it. Live every moment. Three. Tough times don't last, tough people do.  Four. There are too many things I haven't done. Too many sunsets I haven't seen....
Live.
Promise yourself to be strong, That nothing can disturb your peace of mind. Look at the sunny side of everything and make optimism come true. Think of only the best, work only for the best, and expect only the best. Forget the mistakes of the past and press on to the greater achievements of the future. Give so much time to the improvement of yourself that you have no time to criticize others....
"Here's to the crazy ones. The misfits. The rebels. The troublemakers. The round..."
She's a mess of gorgeous chaos...you can see it in...
One. My biggest fear? No, it's not spiders or snakes or even clowns. Although I do tend to have nightmares about them. But this fear is much bigger - bigger than me or you. The fear of leaving this world without affecting someone's life, without leaving a memory of me somewhere on this earth. That's what I'm afraid of. Two. And that's the thing about people...
Never Doubt →
You never have to deal with more than one moment...
Relative Luck.
"You have the worst luck of anyone I know." Those aren't exactly words that every person enjoys hearing. I know I certainly don't like hearing it as often as I do, but I have to then question, what exactly does it mean to have bad luck? Since mid- December, my car [who I personify entirely more than the average person], has been in the ditch, had her passenger mirror broken...
"I beg you…to have patience with everything unresolved in your heart and try to love the questions themselves as if they were locked rooms or books written in a very foreign language. Do not search for the answers, which could not be given to you now, because you would not be able to live them. And the point is, to live everything. Live the questions now. Perhaps then, someday far in...
Everyone should love too much. Pour your heart into everyone, everything, and anything you can. Sure, it sounds like an easy way to get yourself hurt, and that may be true. But, think of how much more you will love and all of the love you are missing out on now, fulfilled because you loved too much. Despite the face you are leaving your heart vulnerable to anyone who wants to hurt it, all the love...
""Finish each day and be done with it. You have done what you could; some..."
–